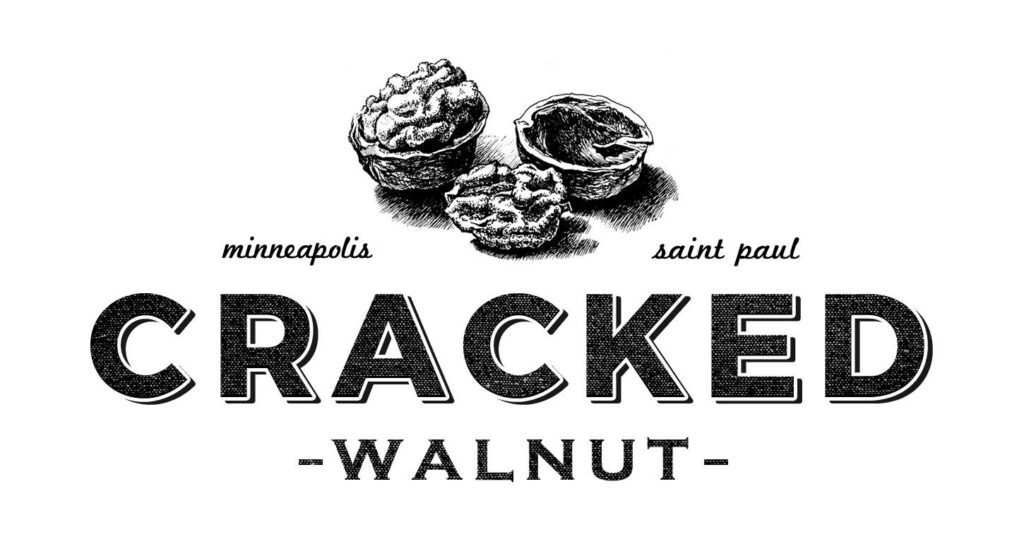 Cracked Walnut is the performance-based Twin Cities Chapter of The League of MN Poets. In addition to the various literary showcases we present throughout the Twin Cities. We also offer writing workshops. Our goal is to continue to develop new programs and showcases to promote literary endeavors for writers of all levels and backgrounds.
We also have our workshops that will pop up on Facebook. The monthly one is: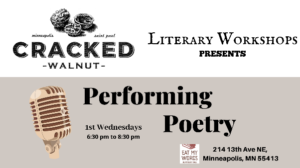 Hosted by: Tony Plocido
PERFORMING POETRY – This is a monthly workshop to help people work on the performance of poetry. This is not a writing workshop. You may use your own work or someone else's work. We will work on your delivery of the poem. The workshop consists of every person contributing to the notes on the performer. There is no audience. Everyone is contributor. Please bring a few copies of your poem if possible. Also bring pen and paper.
When: 2nd Wednesday of the month
Where: Eat My Words Bookstore – 214 13th Ave. N.E., Minneapolis, MN 55413
Facebook Group: ​https://www.facebook.com/groups/PerformingPoetry/
We will produce "one-shot" writing workshops as well. You will see these in Facebook with this logo: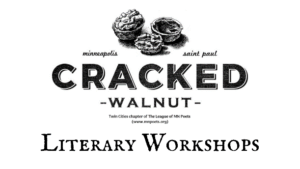 Any questions or comments, please find us on Facebook at:
https://www.facebook.com/CrackedWalnutReadings/
Or at our website: http://www.crackedwalnut.com/