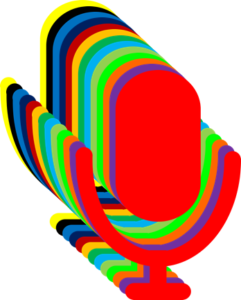 The League of Minnesota Poets presents:
Unmute! A Spring Poetry Conference
April 23-25, 2021
Reconnect to poets and poetry via this online conference! Formal presentations provided via Zoom. Socializing and interactive creativity provided via the exciting (and easy-to-use) GatherTown online platform. Details for connecting to both platforms coming soon!
Supporting the Conference: In recognition of the challenges presented by COVID, this conference will be supported through a pay-as-you-are-able model. The cost of providing this conference is approximately $25 per person. If you are able to contribute more than that amount, you will support others who may need to contribute less. Please contribute as you are able to this year's conference!
For the Poetry Critique Session please bring a copy of a poem that you'd like reviewed and commented on.

"What are these Poetic Activities" you may be asking? Pop into the Gather.Town Writing Activity Room They include:
Collaborative Poetry: Add a line of poetry to create a group poem over the weekend.
Elemental Haiku: Explore the periodic table of elements, in haiku form!
Post-it Note Prompts: Choose a prompt from the post-it note board and write a response for other to see.
Poetry Easter Egg Hunt: Find the 8 hidden poems places around the conference. When you come across an object that is highlighted in yellow when you get close, press x to interact and read the hidden poem.
Color Coded Parts of Speech: Use a computer program to visually see what parts of speech your poem uses.
Poem Generator: Select a form, enter a few details and see what poem a program will generate for you.
Desert Island Poetry Pick: If you could only take one poetry book with you to a desert island, what book would you choose? Share you pick and see what other people would chose.
The Celebration of Poetic Collaboration will bring us together to revisit and read the various virtual poems we have written. We'll share poems from the activities we participated in over the course of the conference.
Join us in the Reading Room of Gather.Town to close out the evening with an open mic. Or stop in any time to catch a Poets & Pints or the NFSPS recording of the Blackberry Peach Awards on Youtube.  
FRIDAY, Apr. 23
6-7 pm  LOMP Board Meeting Zoom
7-8 pm Social Hour Gather.Town
8-11 pm Poetry Open Mic Gather.Town
SAT., Apr. 24                     
10-11 am Julie Cummings Presents:
Who is Speaking Here? Zoom
11 -12 am LOMP Member Meeting Zoom
12-1 pm Lunch Break     
1-2 pm  Jana Bouma Presents:
Identity Crisis: When is a poem… a poem? Zoom                                             
2-3 pm  Poetry Activities & Social Hour Gather.Town
3-4 pm Amanda Bailey and Peter Stein Present:
Contrapuntal, The Balancing Act of Poetry Zoom
5-6 pm  Book Store & Social Hour Gather.Town
6-7 pm  Dinner Break
7-9 pm  Open Mic Gather.Town
9-11 pm Poetry Activities & Social Hour Gather.Town
SUNDAY, April 25
1-3 pm  Poetry Critique Session Zoom
3-4 pm  Celebration of Poetic Collaboration Gather.Town
Julie Cummings Presents
Who is Speaking Here?
A "worktalk" on voice in poetry. Together, we will examine the definition of voice, how points of view affect a poem, and the elements of voice. We will use practice exercises to develop new voices and create the beginning of one or many poems.
Currently splitting her time between Conifer and Frederick, Julie Cummings is known for her contributions to the literary world through many facets. In addition to being the President of the National Federation Of State Poetry Societies, Ms. Cummings also facilitates and conducts workshops on various writing topics on a regular basis. Ms. Cummings' poems have been published in several anthologies over the course of the past several years. She has a new book , Ride Of My Life, available on amazon and direct purchase. She's a middle school educator who is tired on a daily basis. Poetry is the only thing that keeps her alive.
Jana Bouma Presents:
Identity Crisis: When is a poem… a poem?
Not that poets will ever agree on the answer, but thinking about what makes poetry, well, poetry, and asking that question of every poem, is a great way to grow as a poet and a reader of poetry. Take a deep dive into the poetic strategies and values that make poetry distinct and beloved.
Jana Bouma taught English for ten years at the University of Nebraska-Lincoln, where she received her PhD in English literature. Before that, she received her Bachelor's Degree in mechanical engineering and worked as a pipeline and manufacturing engineer, an experience which has, to date, inspired not a single poem. Ten years ago, she finally found her true calling, advising first-generation college students at South Central College, a community and technical college in North Mankato, Minnesota. She did not truly begin her journey as a poet until she moved to the Mankato area and joined the Southern Minnesota Poets Society. Jana's poems have appeared in journals and anthologies including Blackberry Peach, Natural Bridge, Sow's Ear Poetry Review, and San Pedro River Review, as a text in David Kassler's Choral Song Cycle on Texts of Minnesota Poets, and on sign posts as part of the Mankato Poetry Walk and Ride project.
Amanda Bailey and Peter Stein Present:
Contrapuntal: The Balancing Act of Poetry
When is a poem not a poem? When it's two poems! Explore the poetic technique of Contrapuntal Poetry with us. Find out what makes a contrapuntal poem and how this approach can give you a new take on your approach to poetry. Walk through a poem on a balance beam in this centering exercise that tip-toes with words through this challenging, yet rewarding, poetic form.
Amanda Bailey writes poetry, stories and memoirs. Uprooted from the south early in life, she's explored every corner of the U.S. and most of its middle. Now she lives in southern Minnesota where her poems have appeared on the Mankato Poetry Walk and Ride. In 2019, her work was included in the anthologies Upon Waking: 58 Voices Speak Out from the Shadows of Abuse and After the Equinox. She won third place in the 2020 Blackberry Peach national Spoken Word competition. She currently serves as the vice president of the League of MN Poets and is proud to say that one of her cinquains is tattooed on her friend's arm.
Peter Stein is a poet and photographer whose poems have appeared in The Talking Stick, Martin Lake Journal, Nice Cage, The Banfill-Locke Center for the Arts Chapbook, and The Road By Heart: Poems of Fatherhood anthology. His first collection of poems AUTO-BIO was published in 2011 by Amber Skye Publishing. Peter is the president of the League of Minnesota Poets. He has performed as a part of many reading series around the Twin Cities and a frequent reader at the Poets & Pints open mic. His photography has appeared in the Saint Paul Almanac and won the Banfill-Locke Center for the Arts Member show in 2018.  His debut gallery show was December of 2019 for the Err Arts show. He resides in Minneapolis by Lake Nokomis, where he takes frequent strolls to capture the cosmic landscape of winter.
Gather Town
This year's LOMP Spring Conference, April 23-25, will be online, but will include a platform designed to emulate real-world social experiences — Gather Town. We will have 3 one-hour workshops in Zoom with social activities in between. Gather Town will host various activities like a poem generator, a group poem, a Rolodex poem exhibit, a bookroom where you can see and purchase members' books, a reading room, a writing lounge and more.
You will be able to explore this conference environment by moving your avatar around the rooms with your arrow keys on your computer keyboard. As your avatar approaches other people's avatars, you will be able to see, hear and converse with the people operating those avatars.
We plan to keep this Gather Town space as a Poetry Clubhouse for future use long after this Spring Conference. The Poetry Book Club is already holding its meetings in this clubhouse.
Please use the link below to access detailed instructions about how to use Gather Town. The link provided in these instructions will never expire and you can use it to go to Gather Town anytime. After you register for the Spring Conference, you will be given a password to enter the conference. But you will not need a password to enter before or after the Spring Conference.
We encourage you to visit this Gather Town Poetry Clubhouse space now even though we are still in the process of building all the features it will have for the conference. Go now and get familiar with the space and how to navigate with your avatar. If any of you want to take a short tour or need any additional help or questions answered, please email Amanda Bailey at scienceheckler@aol.com.
Gather Town instructions in a doc file are at this link.